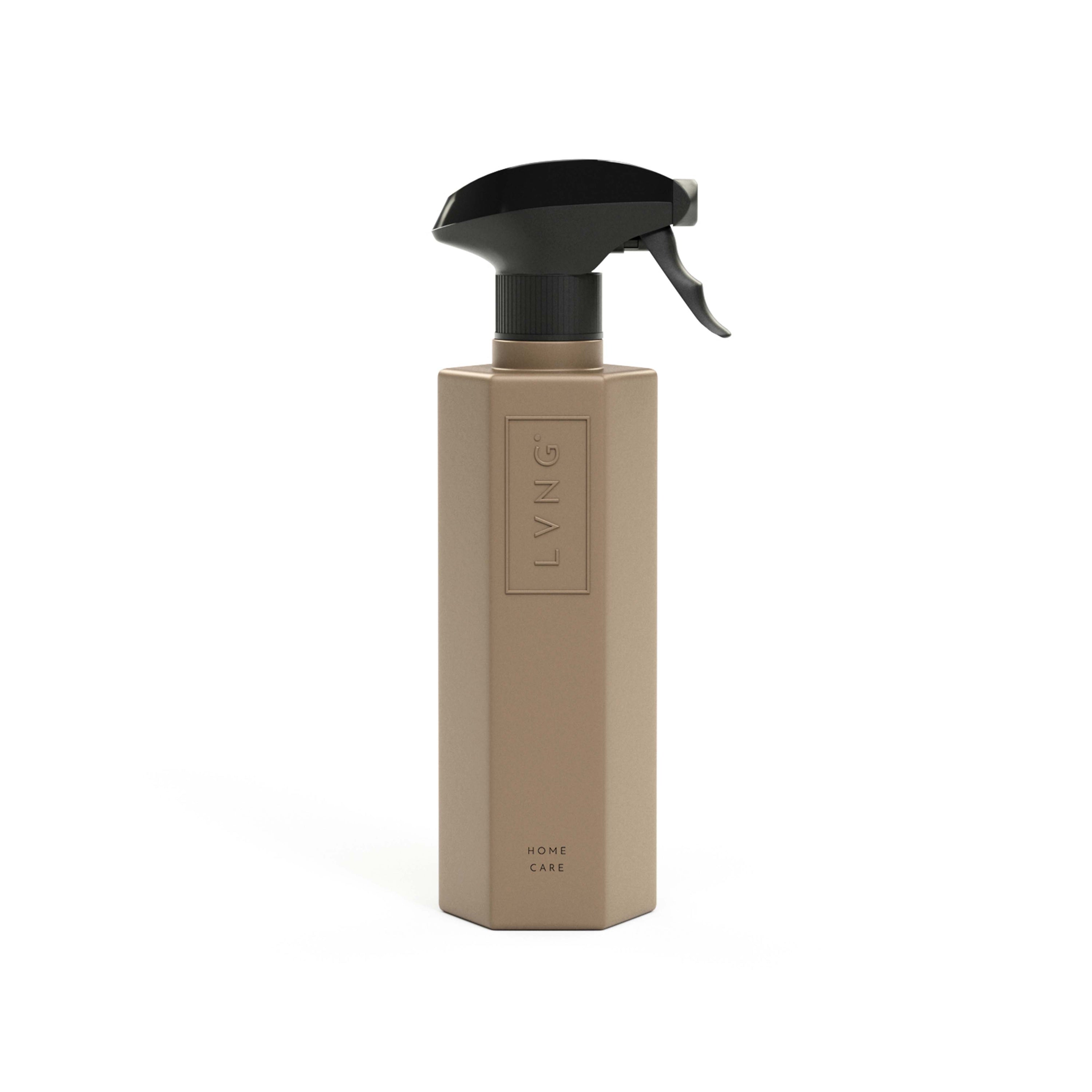 Discover Casablanca with the LVNG Home Care:
- Casablanca Home Care - 450ml
The LVNG Home Care is a pleasant-smelling all-purpose cleaner that also serves as a room spray. Made from natural and organic ingredients.
CASABLANCA is a rich fragrance. Versatile, just like the Moroccan metropolis of the same name. Sunny & sultry. A surprising combination of warm tones such as amber and saffron.
Combine the Home Care with the other Casablanca collection. This way the scent returns throughout the house and is enhanced during the day. Unite the scents in your home into a unity. Fragrance unit.
Notes
Top notes: Italian Bergamot
Heart notes: Saffron, Dried fruit, Honey
Base notes: Amber, Tonka Beans, Tobacco Leaves, Musk, Cedarwood

Ingredients
Non-ionic surfactants <5% Benzyl alcohol/Ethylhexylglycerin <5% Preservative <5% Perfumes <5% Linalool <5% Alpha-isomethyl ionone
Responsibility
The LVNG Home Care is biodegradable, vegan and not tested on animals. Free from palm oil, microplastics, parabens and harsh chemicals.

The cleaning ingredients in the LVNG Home Care are pre-mixed with the correct amount of water. For the best cleaning results and minimal impact on the environment.

LVNG is CO2 neutrally produced in the Netherlands and FSC® certified.

The bottle is made of sugar cane-based plastic. This climate-friendly material is made from renewable raw materials. Sugar cane grows through carbon dioxide (CO2). This is obtained from the air. Refills will follow.
Instructions for use
The LVNG Home Care is intended as an all-purpose cleaner for simple daily cleaning of the house. Suitable for all surfaces. Spray onto the affected surface and wipe with a clean damp dishcloth to prevent streaks. If in doubt, test the product on a small surface first. The Home Care spray can also be used as a room spray.

The LVNG Home Care is suitable for any surface. Also on marble and natural stone if impregnated.
Casablanca Home Care